A "special designer" from the studio of Artemy Lebedev creates a logo for Tatarstan — RealnoeVremya.com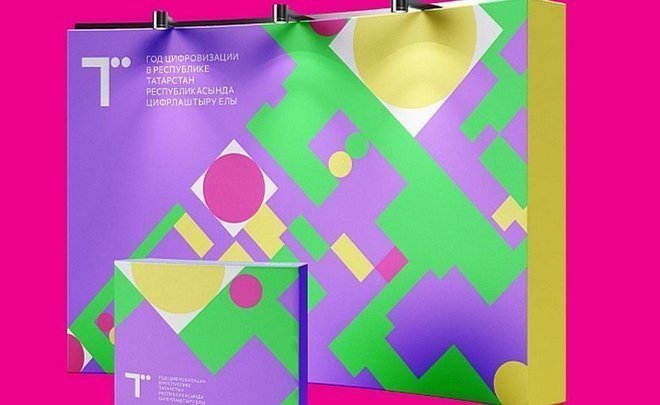 2022 has been declared the Year of Digitalization in Tatarstan when more than 100 different events will take place, including the launch of the first electronic passports in test mode. The Year of Digitization logotype made by the studio of famous designer Artemy Lebedev was presented at the National Library of Tatarstan on December 28. Before that, there was a discussion about how modern smart cities should look with Lebedev himself and Tatarstan's Digital Development Minister Ayrat Khayrullin. Read more in Realnoe Vremya's report.
A smart city is a comfortable city
Ayrat Khayrullin noted that the process of urbanization was inevitable, while the urban environment itself was a compromise for life, work and leisure. Technologies have developed so much that a person can open Instagram in the morning and see what, for example, Artemy Lebedev ate for breakfast, but at the same time have no idea who lived next door. While some projects can be implemented in his backyard if the neighbors get together, the minister complained.
He believes that many daily processes can be digitized. For example, smart meters could send information to the management company themselves, or the annual vote in the homeowners association could be done online. Even traffic signs can be digital and regulate traffic based on traffic on the streets. Unmanned transport, rovers or robot couriers, will soon appear in large cities, and architects should think about the appearance, attractiveness and comfort of cities.
Innopolis Mayor Ruslan Shagaleyev believes that a smart city is not a city where all processes are automated, but one that engages with its citizens and evolves with their needs. It is a city "which will create conditions in which a citizen will feel needed and solicited". Deputy chief architect of Kazan Timur Kadyrov assumes that digitization cannot be an end in itself. The objective for architects and urban engineers is to make a comfortable and committed city whose citizens would have access to various services.
Artemy Lebedev also contributed to the discussion. He claimed that he had never encountered a smart city or smart home. The market has many solutions, but they all work poorly. The designer said that as a fan of digitization, he bought an expensive electricity meter, but it did not connect to Wi-Fi, so he received the average monthly bill.
Although Lebedev admits that the rapid development of digital services and applications of for-profit organizations, search engines, contextual advertising works for the good of people.
From Innopolis to Kazan for 500 rubles
Later, Adelina, a first-year student at Kazan University of Architecture and Engineering, brought the discussion down to earth by asking officials if they were going to launch buses from Innopolis to Kazan, as it is very expensive to spend 500 rubles on a taxi one way. travel. And she added that transport is an indispensable part of the smart city concept.
Innopolis Mayor Ruslan Shagaleyev replied that while there were two buses a day, there are now around 23.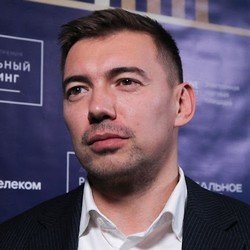 He noted that carpooling works in Innopolis, which often partially solves the problem, while other types of transport may develop in the future, even a helicopter taxi. While Timur Kadyrov added that modern delivery services solve the problem of shopping in Kazan.
Digitization removes the boundaries between city and countryside
Valeria, a student at the Institute of Physics of the Federal University of Kazan, asked how to combat the exodus of people to big cities that have become too big. Ayrat Khayrullin reminded him that the 4 millionth citizen was recently born in Tatarstan, which means that the republic is an attractive region for guests. He thinks the recipe is simple, it is digitization and the creation of comfortable conditions in towns and villages. He says a 60-year-old village chief complained to him that his grandchildren didn't want to go to the countryside to see their grandparents because they didn't have the internet.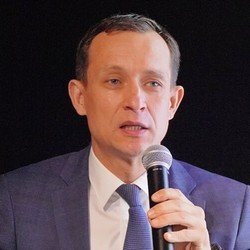 He reminded the audience that all schools in the republic are connected to the internet. In 2021, optical fibers were laid in 300 settlements where 50 to 100 people live. In 2022, 4G towers will be built in villages where it is difficult to lay fiber optics. All of this gives compatriots equal access to state services and a chance to work remotely: living, say, in Kukmor and earning money as a freelancer or working for an American or Chinese company.
"In other words, computing is a new Colt (Editor's note: it's about Samuel Colt) who equalizes the chances of people", reformulated the famous saying of Innopolis.
While Artemy Lebedev paid attention to the reverse process – many people are now escaping from big cities trying to isolate themselves in the countryside. They use the achievements of civilization to create comfortable living conditions and "enjoy the clean air".
The best smart city is 16and19th century European city
Ayrat Khayrullin named what was the difference between city and countryside. He noted this may be because the community is more developed in the countryside than in the cities. While Ruslan Shagaleyev added that the task of any colony manager is to create sites where different communities can form. Chats and groups on social networks are also such communities. But it is important to create offline territories where people could meet and talk not only with each other but also with the administration of the colony.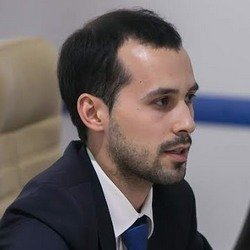 Artemy Lebedev, who has visited 256 countries around the world, was asked which city was closest to being smart. The answer turned out to be unexpected — a 16andEuropean city of the last century. The designer thinks it is compact, comfortable to live in, it has everything one needs, within easy reach, it is in the middle of pastoral forests and fields.
"It's a model that humanity has used over and over again, and it still contains those ideals that we clearly understand. And no modern idealistic urban space contains even 5% of that happiness that existed in the Middle Ages. So we still have to realize that our great-grandparents weren't so dumb and try to replicate those qualities in new cities," the designer expressed.
Logo by neural network
The National Library also hosted the presentation of the logo of the Year of Digitization in Tatarstan. Khayrullin claimed that he was accumulating the ideas and meanings of digitization. According to him, Artemy Lebedev's studio was chosen because "the digital industry does not support non-professionalism", while the company is a renowned brand, "the first to appear on Google".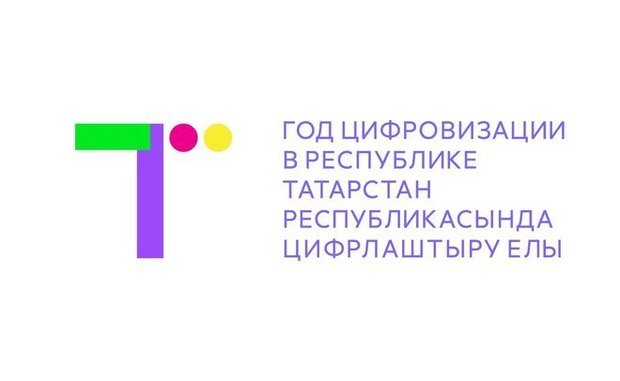 "When we received a request to create the logo for the Year of Digitization in Tatarstan, it didn't take long for us to decide who would do it. We have many designers, but one is special, a neural network designer named Nikolay Ironov. We gave the task to Nikolay, and he did the job perfectly," Lebedev said.
Here it should be added that worker Ironov has a photo on the company's website, but not a person, but a neural network hides behind this name. By the way, he has 27 studio projects under his belt. He made the order of Tatarstan in 8 days.
The logo is a visualization of the words "digitalization", "technologies", "modernity", "future" and "Tatarstan". The letter "T" is at the heart of the logo made up of pixels.
"The logo and the graphics composed of simple pixel details show the diversity of the possibilities of digitization. As in an advanced system, here everything is interconnected and integrated, while the single modules change places and constantly create new combinations, "reads the description with which we will live in the next 365 days.
Eleonora Rylova. Photo: realnoevremya.ru, tatar-inform.ru
Tatarstan