The Volga-Dnepr Group and the Government of the Republic of Tatarstan signed a strategic partnership agreement with the aim of developing the cargo sector at Kazan airport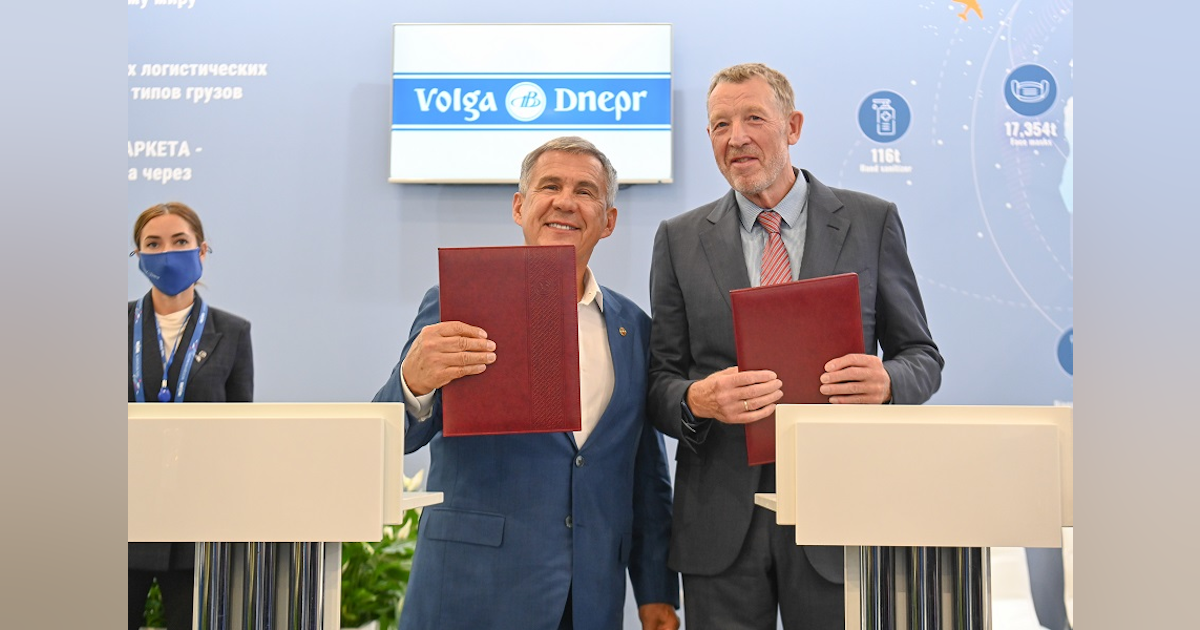 The Volga-Dnepr Group, one of the leading international cargo carrier groups, and the Government of the Republic of Tatarstan have signed a strategic partnership agreement. The signing ceremony was part of the official meeting between the President of Tatarstan, Rustam Minnikhanov, and the Chairman of the Board of the Volga-Dnepr Group, Alexey Isaykin, which took place during the international air show and MAKS 2021 aerospace event taking place this week in Zhukovsky, Russia.
Under the agreement, the group and its carriers – Volga-Dnepr Airlines, AirBridgeCargo Airlines and ATRAN Airlines – aim to cooperate with Kazan International Airport which will operate as one of the Russian airports for transit and commercial flights of the group. The companies expect stable growth in freight volumes which will correspond to the development of the fleet and the expansion of the group's customer base.
The joint efforts of both parties will facilitate and strengthen the cargo infrastructure of Kazan Airport, as well as stimulate the improvement of the quality of cargo handling and the creation of a competitive landscape for potential customers and suppliers. logistics services, including for special types of freight such as pharmaceuticals. and e-commerce products. Additional projects for the recruitment of qualified aviation personnel and special training programs will make it possible to achieve the objectives set.
The parties also discussed the topic of the upcoming conference in Kazan to be held later this fall focusing on e-commerce and integrated services and attracting major representatives, key markets, importers and exporters.
Volga-Dnepr has been implementing the hub development project at Kazan Airport in collaboration with the Government of the Republic of Tatarstan since 2019. The project facilitates the expansion of the airport using its unique transit potential and further creates favorable conditions for a major logistics ecosystem encompassing the airport, its neighboring territories, construction of distribution centers, strengthening of infrastructure, placement and incorporation of Kazan into major cargo gateways . In the first 6 months of 2021, the group saw its cargo volumes increase sixfold via Kazan YOY, which shows how successful joint efforts are. The economic potential and the commitment of the government of the Republic of Tatarstan in this project constitute a solid basis for the creation of a major regional hub in Kazan.
The parties will cooperate through regular meetings aimed at synchronizing efforts and actions in a timely manner.